The Canadian government has been ordered to repatriate 23 Canadians held in Islamic State camps in Syria, including British-born Muslim Jack Letts.
Letts, who held dual British and Canadian citizenship, left his family home in Oxford in 2014 to allegedly fight with IS as a teenager.
He previously told Sky News he wanted to be. Released from prison to join the fight against Islamist fundamentalism..
Known as "Jihadi Jack", Letts was stripped of his British citizenship by the Home Office in 2019.
In a ruling late on Friday, Canada's federal court said the government must bring home the four Canadian men — following an agreement earlier this week to repatriate six women and 13 children who were held in camps in northeastern Syria. I was also kept.
It follows a court case brought against the government by relatives of detainees who argued that preventing them from returning to Canada would violate their constitutional rights.
Federal Court Judge Henry Brown directed the government to request the repatriation of the men as soon as possible and provide them with passports or emergency travel documents.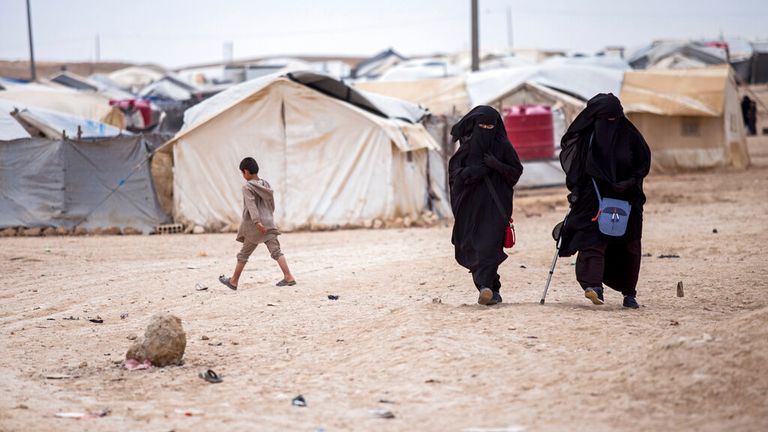 Canadians imprisoned in Syria are among many foreign nationals in camps in the war-torn region, run by Kurdish forces that have retaken territory from IS.
Judge Brown said a representative of the federal government should travel to Syria to facilitate the return of the men when their captors agree to hand them over.
Lets, who converted to Islam at the age of 16, has been imprisoned by Kurdish authorities since 2017.
The decision to strip Letts of British citizenship, who is a Canadian citizen because his father was born in Canada, ISIS bride Shamima Begum's British citizenship revoked. In February 2019.
I an interview Speaking to Sky News in 2019, Letts admitted to fighting against the Syrian regime but said he regretted being with the "wrong people".
He also said he felt guilty for what he put his parents through, when they were found guilty of financing terrorism after sending him cash.

for more News Click here