FIFA plans to ask every country in the world to name a stadium after the late football legend Pele, its president Gianni Infantino has said.
The former Santos FC star, widely regarded as one of the greatest footballers of all time, Died on December 29 at the age of 82. After a battle with colon cancer since September 2021.
Mr. Infantino, who is based in Sao Paulo, Brazil. The firsttold local reporters after his funeral: "We will ask every country in the world to name one of their football stadiums after Pele."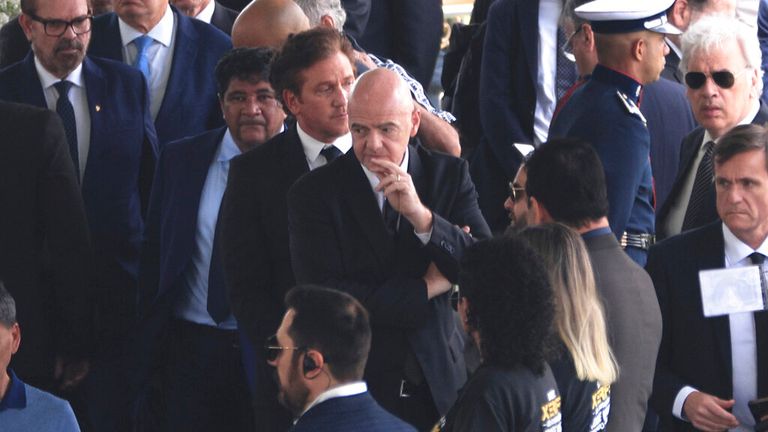 In April 2021, Rio de Janeiro scrapped plans to name the iconic Maracana stadium after Pele after the state governor vetoed it.
The football legend's casket was laid on Monday inside the Vila Belmiro stadium in his hometown of Santos, the home ground of the club where he scored some of the best goals of his career.
Mr Infantino released a statement on the day of Pele's death which read: "For everyone who loves the beautiful game, this is a day we never wanted to see. The day we lost Pele. "
He described Pele, whose real name was Edson Arantes do Nascimento, as an "ideal player" and added: "Pele had a magnetic presence and when you were with him, the rest of the world stopped.
"His life is about more than football. He changed perceptions for the better in Brazil, South America and the entire world. His legacy is impossible to describe in words."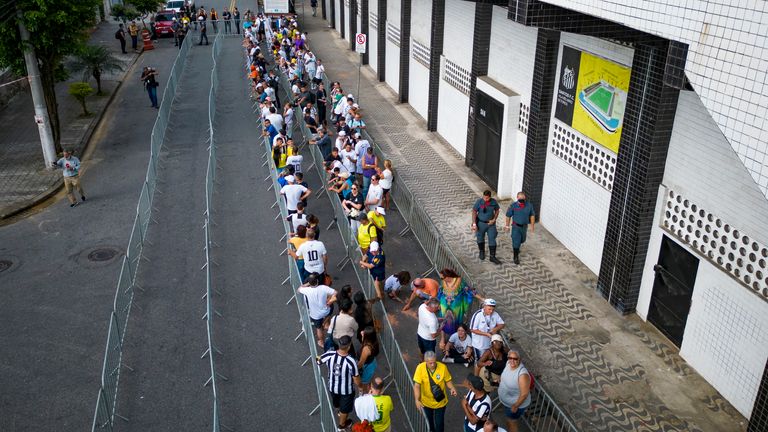 Read more:
Pele embodied the idea of ​​football as a beautiful game.
In Pictures: The Greatest Footballer of All Time
He also told reporters on Monday: "I'm here with a lot of emotion, sadness, but a smile because he gave us a lot of smiles. As FIFA, we will pay tribute to the 'King' and We ask the entire nation. The world should observe a minute's silence."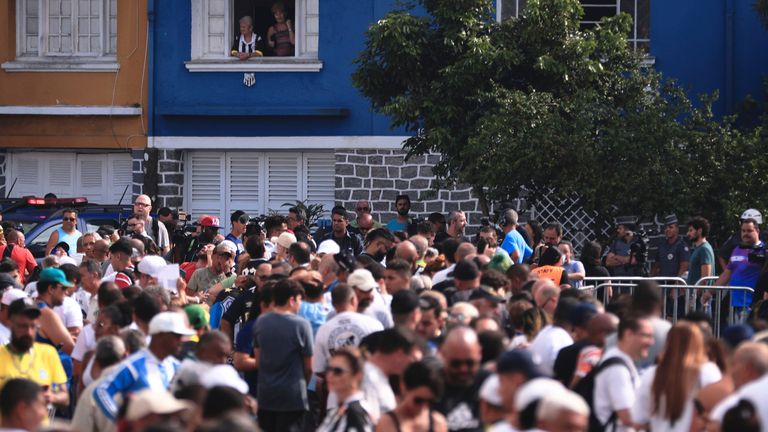 Meanwhile, mourners began to pay their respects to Pele, including passing his coffin at Vila Belmeiro, which was decorated with Brazilian flags and the number 10 shirt worn by Pele when he played for Santos and Brazil. It was made popular.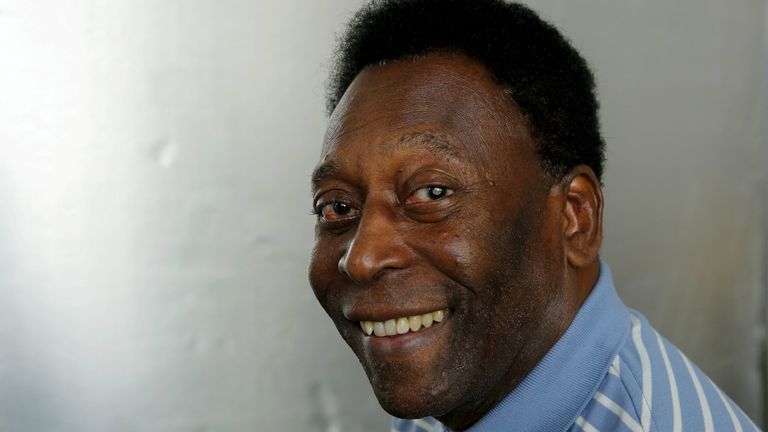 Bouquets of flowers filled the stands after being placed by mourners and sent by clubs and star players – including Neymar and Ronaldo – from around the world.
Loudspeakers also played a song called Eu Sou Pele (I Am Pele) recorded by the football star himself.
His funeral prayer was offered at 10 am local time and the burial will take place on Tuesday.

for more News Click here