The Lunar New Year holiday has been described as the largest migration of people on the planet.
This year, many families will be reunited after nearly three years of strict zero-COVID restrictions on travel.
At the Beijing station, many people arrived laden with gifts, others were still very cautious, we saw a family dressed in white hazmat suits.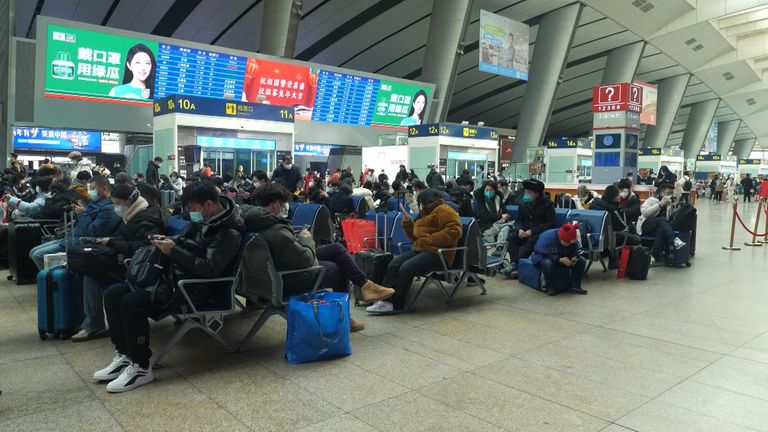 What is the Lunar New Year – and what does the Year of the Rabbit mean?
Official figures say 110 million people traveled by train in the two weeks before the New Year holiday, but the station was not as busy as might be expected – perhaps a sign that Covid is still here. is spreading
Indeed, the country has experienced a huge wave of infections since the laws were suddenly lifted in December.
The chief epidemiologist of the China Center for Disease Control has said that 80 percent of the population has already been exposed to the virus.
For those who have recovered, reunions are fun.
Luna Lee and her little girl Annie were traveling to see their family for the first time in a year.
"I think it's more important to see the family than to worry about getting sick again." she said.
"It's been three years, that's a really long time, we want to get our lives back to normal."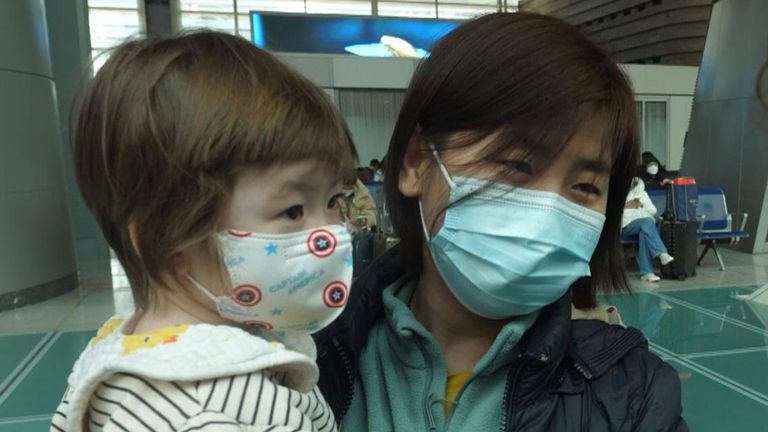 'The peak will not come again'
We traveled with him and others by train to Shandong province, home to the country's largest population of elderly people.
There are still fears about the transmission of the virus in such places, even as President Xi has said in the past few days that he is concerned about further rural spread.
And it's villages like Da Guo on the line. Small rural places with little basic facilities.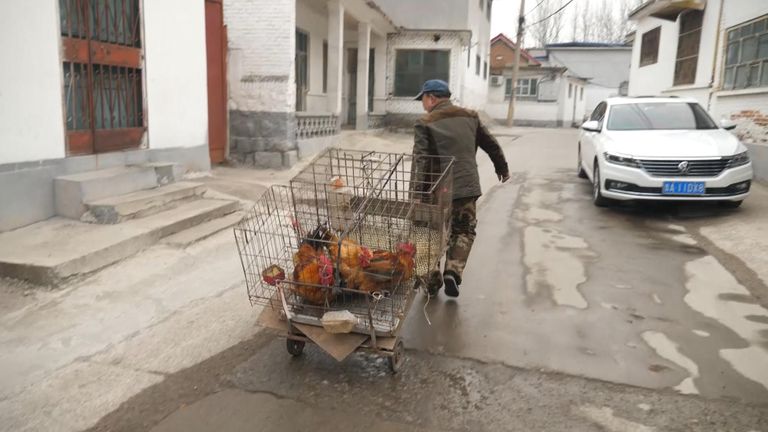 It is a charming place, surrounded by hills with quiet streets and traditional houses, but a small clinic is the only medical resource.
The doctor told us that he was not worried.
He said, "The epidemic has passed. The peak will not come again."
"Most people have recovered. Only those with underlying illnesses are not doing very well."
Over 12,000 deaths in one week
As dusk fell, people bought wads of paper money to burn in the streets – a traditional act to honor the dead on New Year's Eve.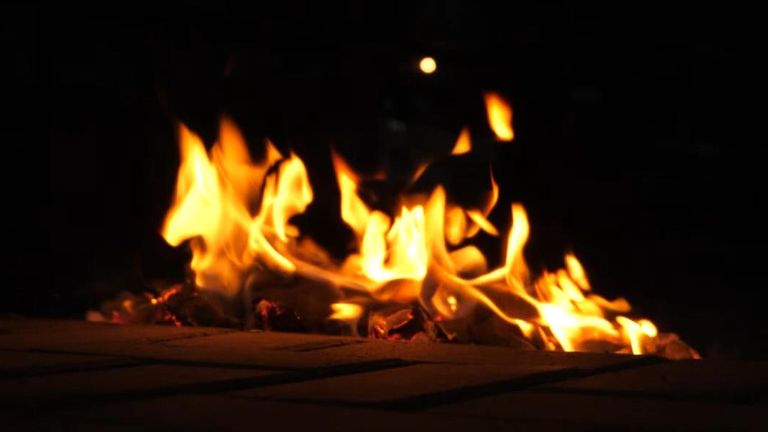 COVID means there's a lot more to remember this year. According to officials, more than 12,000 people died from the disease last week alone.
The total number is unclear, but some modeling suggests the wave could kill more than a million.
However, for many families, being able to reunite is just a joy.
Three generations of the Yin family gathered to eat traditional food, honor their ancestors, and celebrate with fireworks.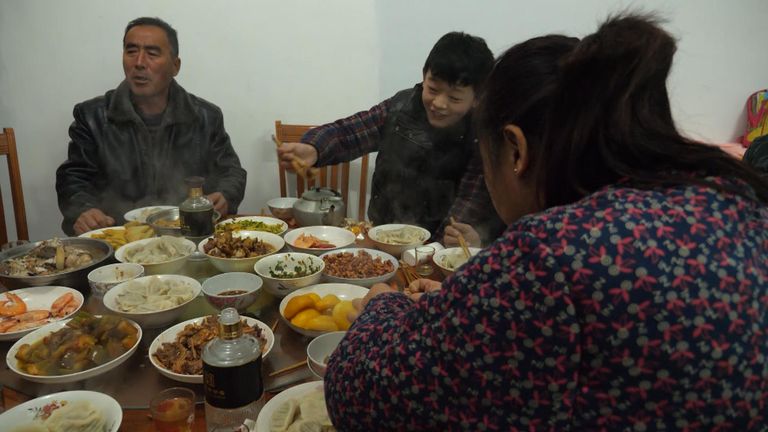 Over dinner, family head Yin Hexin reflects on how the worst is now behind them.
"Some seniors died, who already have problems, heart disease or something. Others are fine," he said.
"We don't care much, normalization or not, it feels like a cold."
It's unclear whether this holiday will lead to something bigger, or whether the crest of the tide has truly passed.
But for many, for now, it just feels like too much yearning for release.

for more News Click here