Four human skulls have been discovered inside a package at a Mexican airport that was being couriered to the United States.
A National Guard statement said the skulls were found wrapped in aluminum foil inside a cardboard box after being detected by X-ray equipment at the central Querétaro Intercontinental Airport. Mexico.
It added that the package was sent from the west coast state of Michoacan and was going to an address in Manning, South Carolina.
The National Guard did not release any further details about his age, identity or the possible purpose of sending the human remains.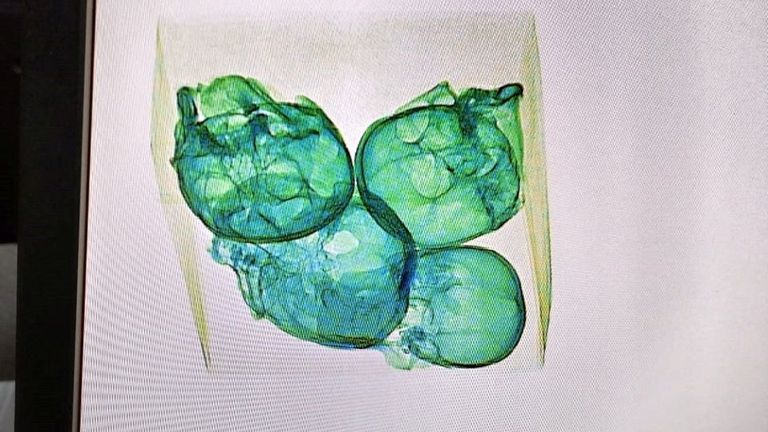 It said that the transfer of human remains required a special permit from the competent health authority, which was not obtained.
Michoacan is one of Mexico's most violent states, with the city of Apatzingan long dominated by the Viagra drug cartel.
The Guardia Nacional wrote on Facebook: "During an inspection of packaging companies and by an X-ray team, the #NationalGuardia discovered at the intercontinental airport of #Querétaro, four skulls, apparently of human origin, in transparent plastic and aluminum paper menus. Wrapped up. Health record."

for more News Click here