Two climate activists spray-painted the front door of Prime Minister Elizabeth Bourne's office in what the group called "climate crimes".
Members of the campaign group, known as Derniere Renovation (The Last Renovation), were seen spray-painting in front of Hotel Matignon wearing T-shirts with the slogan "Who is to blame?".
In a statement, Derniere Renovation said the state has failed to deliver on promises to help fight climate change.
There was no immediate comment from Mrs Bourne's office.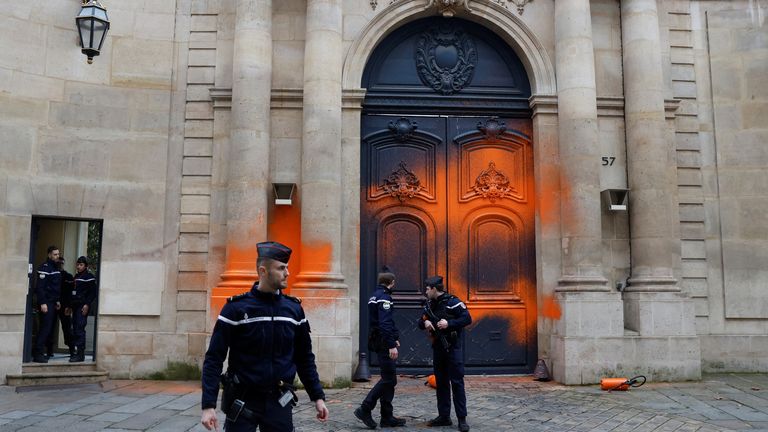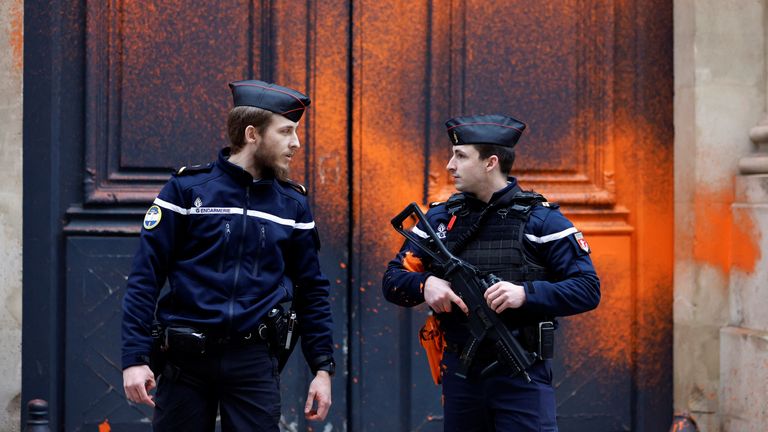 Last year, France's highest administrative court ordered the state to pay €10m (£8.8m) in fines for failing to improve air quality in several major cities. He was issued the same penalty in 2021 for the same reason.
The same court ordered the government to reduce nitrogen dioxide and fine particulate matter levels in more than a dozen zones in 2017 to comply with European standards.

for more News Click here