A leading emergency medicine doctor has described Ireland's overcrowded hospitals as life-threatening – as the head of the health service admitted it was "realistic" that people had died as a result of the crisis.
Hundreds of patients are waiting on trolleys due to the increase in respiratory diseases this winter as well as acute shortage of hospital beds. of Ireland Hospital every day. The Irish Nurses and Midwives Organization (INMO), which reported 438 patients on trolleys on Friday, said it had not seen January figures this bad since it started recording them in 2006.
Dr Peter Gilligan, a consultant in emergency medicine at Beaumont Hospital in Dublin, told Sky News the situation was serious.
"We know for a fact that patients who go to emergency departments, which are obviously overcrowded, have preventable deaths," he said. "So it's definitely dangerous, and needs to be addressed."
'Extremely Challenging'
Dr Gilligan said conditions at Beaumont Hospital were "extremely difficult" and that it was "very difficult to find clinical space in the ED (emergency department) to treat patients". He said staff were "concerned" and patients and their families were "concerned" about their care.
Ireland's Health Service Executive (HSE) says it is taking additional measures to ease the crisis, such as speeding up the discharge of patients at weekends, seven days for hospital staff including senior doctors. To implement the work of
But the HSE also says the current operational situation exceeds its most "pessimistic modelling". Asked by Sky News whether hospital overcrowding had led to patient deaths, chief executive Stephen Mulvaney said it was "difficult for me to answer with any certainty" but that it was "certainly very real". Likeable".
He continued: "We know from a study carried out by the NHS that delayed admission to hospital through the ED is associated with excess mortality."
HSE Chief Clinical Officer Dr Colm Henry added: "There is a clear association with delayed ward admissions with mortality. Whether this is directly attributable to it, or linked to it being because these people are already sick. , with pneumonia or heart attack or stroke or other problems., hard to say.
"But I have no problem saying that yes, delays in ward presentation are associated, we know, with increased mortality, and even more, people coming to emergency departments who would have been delayed. are, of course, very insecure."
'It was just painful'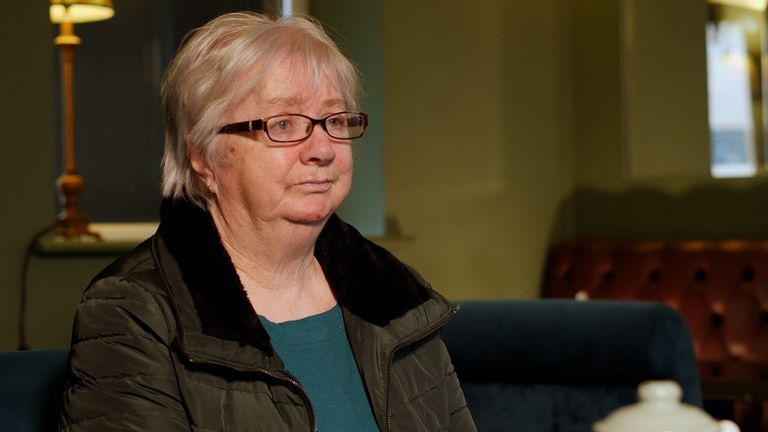 For Mary McMahon, from County Clare, the situation brings back painful memories of her husband Tommy Wynne's death on a trolley at University Hospital Limerick (UHL) in 2018. The hospital apologized when he was rushed to the emergency department with a suspected stroke and spent 36 years. Hours on a trolley, dying without being admitted to a ward.
UHL is one of the hardest-hit hospitals this winter, with "extreme" overcrowding that led to a "major internal incident" being declared earlier this month. For Ms McMahon, it is a heartbreaking reminder that the conditions her husband endured in his final hours have not improved.
"It was just painful," she recalls to Sky News. "There were people lying on trolleys, trolley after trolley. People screaming for bedpans, people getting sick, people covering themselves in the mud, people in absolute agony on their own. No privacy, no Dignity, no honor."
Five years later, Ms McMahon says she Can't fault the staff there. She is now campaigning for better conditions. "Of course it makes me angry," she says. "But I have to channel that anger."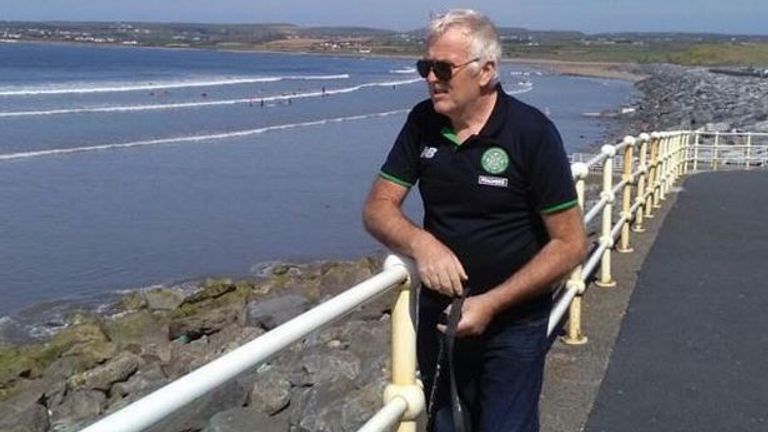 Read more on Sky News:
Steve Barclay says the lack of cover for category two ambulance calls in some areas puts public safety at risk.
Ambulance workers accuse the government of 'demonising' them to justify anti-strike laws.
'It wasn't humane': Family furious over death of woman forced to wait 15 hours for ambulance
The major outbreak at UHL has since been contained, but the health system remains severely overcrowded.
As in the UK, ambulance turnaround times are being adversely affected, as paramedics cannot complete patient referrals to overcrowded emergency departments. The private sector is being asked to help.
Sky News visited Lifeline, Ireland's largest private ambulance service, at its base in Leixlip, County Kildare. Paramedics Tommy Maguire and Darragh Geoghegan were loading their fully equipped €200,000 (around £177,000) emergency ambulance for a visit to St Vincent's Hospital in Dublin.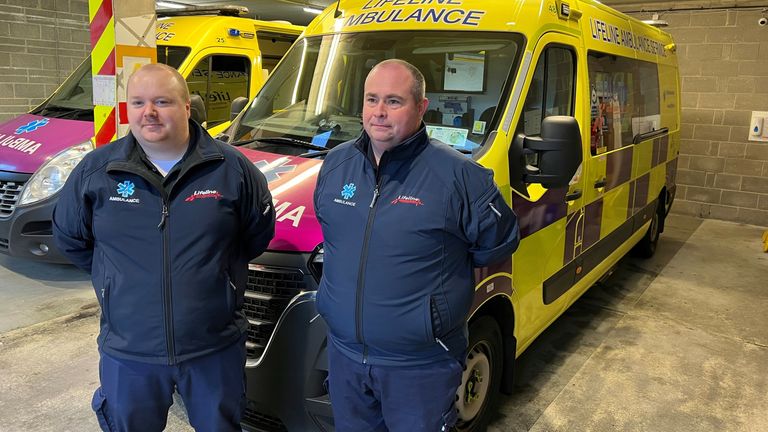 Lifeline's 28 ambulances carry out patient transport missions for hospitals, freeing up National Ambulance Service (NAS) staff to respond to 999 emergencies, and allowing hospitals to discharge patients faster. Gives
"If patients don't get out of hospitals, free up beds, it's going to get worse," says Toomey. "It's our role, and it's an important role, to move patients as quickly and efficiently as we can, to free up beds for those who really need them."
High flow levels are not forecast to peak for several weeks, and with several more weeks of high case levels predicted by the HSE, there is no sign of the surge yet abating.
Dr. Gilligan sighed, recalling "talking about it every winter for 20 years." A former president of the doctors' union Irish Medical Organization (IMO), he says the system will need an extra 5,000 acute hospital beds before the perennial overcrowding crisis can be consigned to history. .
"My message to the HSE is simple," he says. "We need bed capacity to be available."

for more News Click here