A woman who lived in the same house where four University of Idaho students were killed says she saw a masked man dressed in black walking toward her, according to an investigator.
The unidentified housemate said she woke up to crying and opened her second-floor door around 4 a.m. and stood in "frozen shock" as the man walked past her to the back door, court documents state. shows from
Seeing the man, she locked herself in her room.
The housemate, who was unharmed in the attack, described the man as 5ft 10in or taller, "not very muscular, but built with bushy eyebrows".
She said she was awoken by the sound of her flatmate playing with his dog, and a short time later said she heard one of her flatmates say something like "someone's in here". .
The flatmate said he looked out of his bedroom but saw nothing.
She said she opened her door a second time when she heard crying from her flatmate's room, before hearing a male voice say "it's okay, I'm going to help you".
Court documents also revealed the DNA of Brian Kohberger, who is accused of killing Kelly Goncalves, Madison Maughan, Zana Kurnodel and Ethan Chapin, was found on a knife sheath at the scene.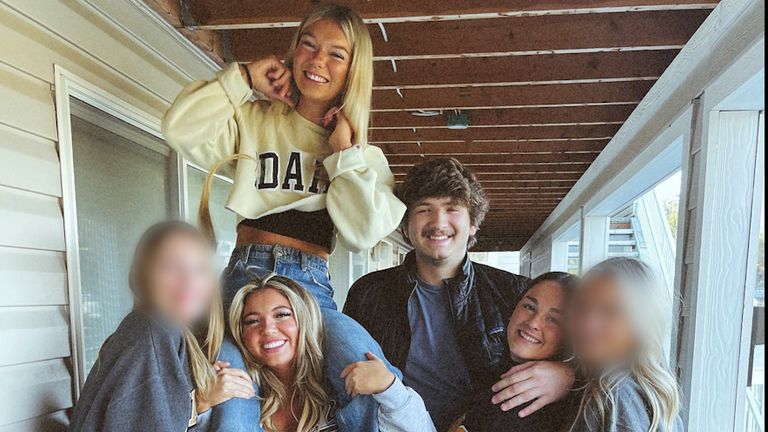 Kohberger, a 28-year-old criminology student. Flew from Pennsylvania. Where he was arrested yesterday in Idaho. He has to appear in court today.
He has been charged with first degree murder and four counts of aggravated burglary.
Police stopped the Idaho suspect weeks before his arrest.

His attorney in Pennsylvania has said he is seeking an acquittal.

for more News Click here