An ancient sarcophagus has been returned to Egypt from a US museum after authorities determined it had been looted.
The nearly three-meter (9.5 ft) tall sarcophagus was kept at the Houston Museum of Natural Sciences, Texas, until Egyptian authorities recalled it as part of a government effort to curb the smuggling of stolen antiquities.
In 2021, Cairo authorities managed to bring back to Egypt 5,300 stolen artefacts from around the world.
Belongs to the Last Dynastic Period of Ancient Egypt, according to Mustafa Waziri of the Supreme Council of Ancient Egypt, a period that spanned from 664 BC to 332 BC under the campaigns of Alexander the Great.
Although some of the inscriptions on it have been erased, Mr. Waziri believes the sarcophagus may belong to an ancient priest named Ankhnmat.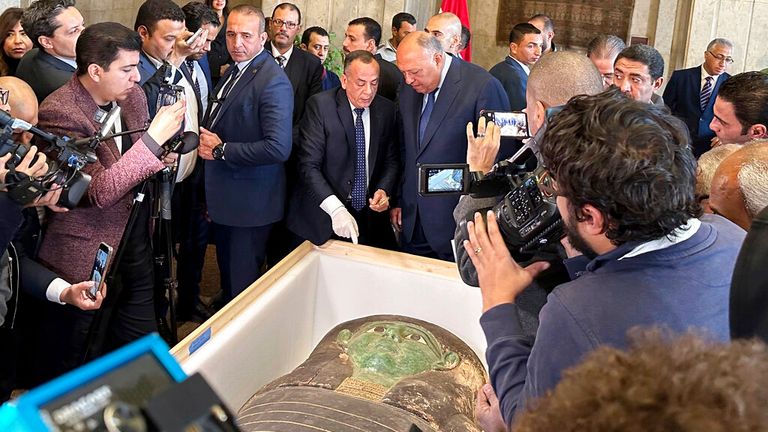 On Monday, the antiquities were symbolically handed over to Daniel Rubinstein, the US charge d'affaires in Egypt, at a ceremony in Cairo, three months after the Manhattan district attorney's office vowed to return them from the Abu Sir Necropolis north of Cairo. was taken
Manhattan District Attorney Alvin L. Bragg said at the time that "this magnificent casket was smuggled through an organized network that has looted countless artifacts from the area."
"We are happy that this item will be returned to Egypt, where it belongs."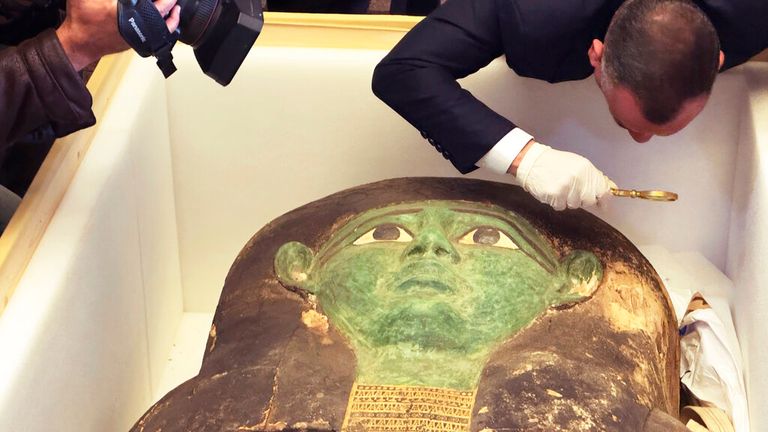 He added that around the same time in 2008, the criminal network smuggled a golden casket that was placed in New York's Metropolitan Museum of Art after being bought from a Paris art dealer for $4m (£3.3m) in 2017.
The casket was returned to Egypt in 2019.

for more News Click here