More than 30 Christian graves have been vandalized in a Jerusalem cemetery – some of them British Commonwealth war graves.
In an incident around 3.20pm on Sunday, headstones were knocked down, sculptures destroyed, and graves broken.
CCTV footage covering part of the cemetery shows two youths on the rampage, at one stage hurling pieces of marble at a prominent grave and apparently targeting some of the graves.
The Jerusalem Protestant Cemetery, on the grounds of The Jerusalem University College on Mount Zion, was established in 1848 and maintained by local communities.
It contains the graves of 77 military personnel, four of whom died shortly after World War I, and 73 Palestinian policemen who died during World War II.
It is also the burial place of several senior Christian leaders, including the former Bishop of Jerusalem, Samuel Gobit.
Israeli police are investigating the violence and the Commonwealth War Graves Commission has said it will assess the damage to begin repair work.
University President Oliver Hersey said in a statement: "The Mount Zion Police Department is working with Jerusalem University College staff to identify the two young men caught on security cameras removing the large marble headstones. were throwing at. Restore peace and security to those living in the Mount Zion community."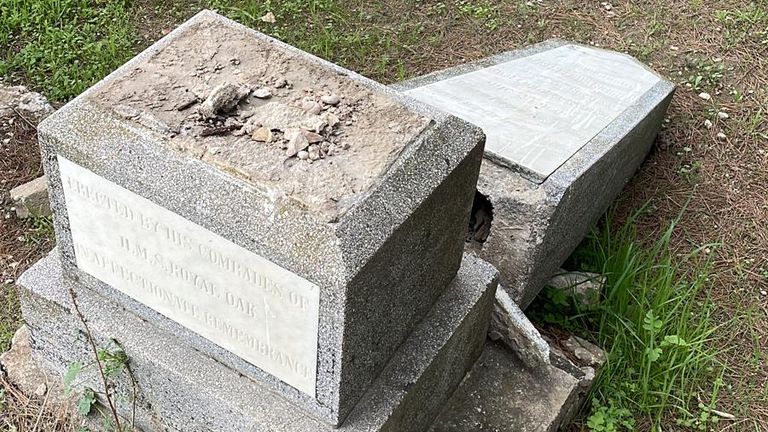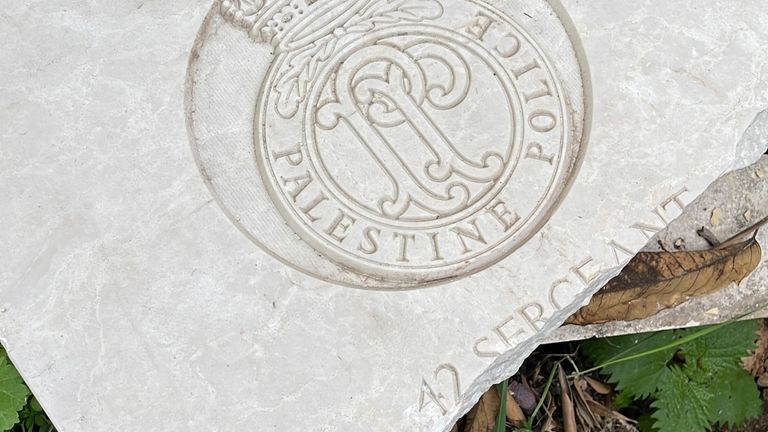 The Archbishop of Canterbury has spoken out against increasing violence against Christians.
In December 2021, the Archbishop of Canterbury and other senior Christian leaders spoke of the growing violence against Christians in Jerusalem, who have been the target of "sustained and sustained attacks by extremist groups".
His statement said the tactics were being used "in a systematic effort to drive the Christian community out of Jerusalem and other parts of the Holy Land."
Fewer than 100,000 Christians now live in the Old City, the site of the Last Supper and the Church of the Holy Sepulcher where Jesus was allegedly crucified.

for more News Click here