Terrorism experts are investigating a knife attack on police in New York that left three officers injured.
A gunman attacked officers outside the security cordon for events in the city's central Times Square at around 10pm on New Year's Eve.
Police Commissioner Kechant Sewell told reporters: "Unprovoked, a 19-year-old male approached an officer and attempted to stab him in the head with a knife.
"The male then stabbed two additional officers in the head."
It is understood that one of the victims, who was not seriously injured, shot the suspect in the shoulder, making his arrest possible.
All three officers suffered non-life threatening injuries. One has a skull fracture while the other is said to have a deep cut.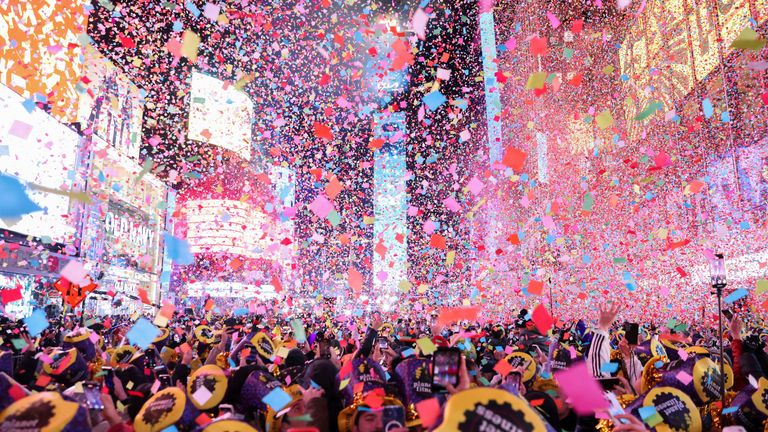 No trigger has been identified yet.
But law enforcement officials were said to be looking into whether the man who allegedly attacked the officers had previously posted jihadist material online. that he had purposely traveled to New York City to target the police.
Sky News affiliate NBC News reported that the FBI's Joint Terrorism Task Force is participating in the investigation.
Events in Times Square were not affected by the emergency services' response to the attack.
Police believe no one else was involved.

for more News Click here