At least 29 people have been killed in violent clashes and hours of gunfire in Mexico following the capture of a son of Joaquin "El Chapo" Guzmán.
In one, 19 suspected gang members and 10 army personnel were killed. A wave of violence After Mexican security forces arrested Ovidio Guzman, the country's Defense Minister Luis Cresencio Sandoval said Friday.
The ministry also released a photo of the drug cartel boss after his arrest on Thursday.
Detailing Thursday's violent incidents, Mr. Sandoval said cartel gunmen opened fire on soldiers with .50-caliber machine guns.
He added that the army called for a Black Hawk helicopter gunship to attack the convoy of 25 cartel vehicles.
Mr. Sandoval added that Guzmán, 32, who is wanted in the United States on drug-trafficking charges, was airlifted by helicopter from the home where he was captured early Thursday in the northern state of Sinaloa.
Guzmán, 32, was taken to a maximum-security federal prison and 21 other people were arrested in the operation by Mexican security forces, the minister said.
Social media footage showed intense fighting in the city of Culiacan following the arrest, as residents posted videos showing a convoy of gunmen driving down city boulevards in pickup trucks and SUVs.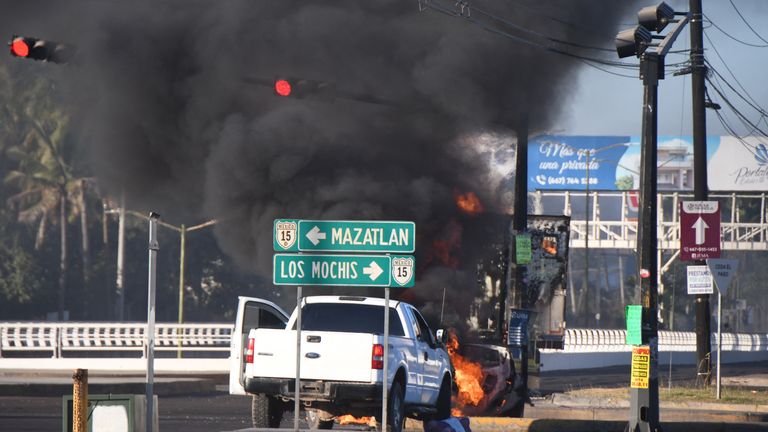 No U.S. forces assisted in Guzmán's capture.
The US has been demanding Guzman's extradition for years.
President Andrés Manuel López Obrador said there were no immediate plans to extradite Guzmán to the United States, where his father is in maximum security custody.
He added that no US forces helped in Guzmán's capture.
Shooting after arrest of 'El Chapo' son

Guzman, known as "The Mouse," has been charged with conspiracy to smuggle cocaine, methamphetamine and marijuana into the United States.
In 2021, the State Department announced a $5 million reward for information leading to his arrest and conviction.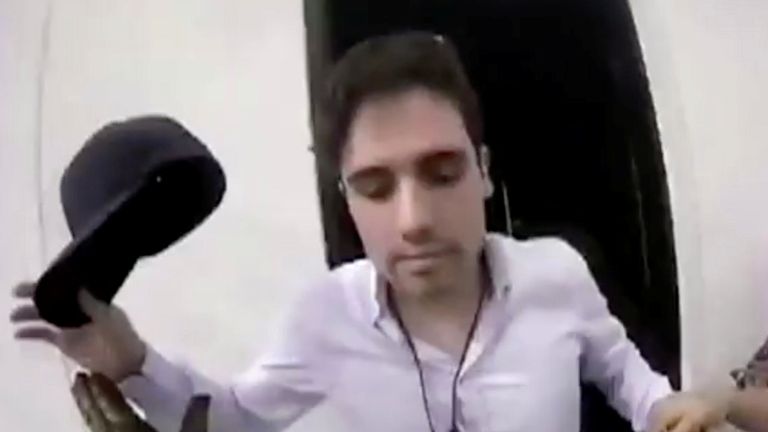 Guzmán's capture is a gift to America
The Mexican administration had acquired a high-level cartel figure just days before hosting Joe Biden.
Samuel Gonzalez, who founded Mexico's special prosecutor's office for organized crime in the 1990s, said Guzmán's arrest ahead of Biden's visit was a "gift."
Read more:
Mexico has arrested the son of drug lord 'El Chapo'
He said the Mexican government was "working for a peaceful visit."
Authorities' arrest of Guzmán in October 2019 embarrassed the government and highlighted the challenges of cracking down on the cartels that control large parts of Mexico.
The effort ended in humiliation when Mr Obrador ordered the army to let him go after gunmen opened fire on the city with high-powered weapons.

for more News Click here