An energy-saving initiative in Pakistan backfired, leaving millions of people without electricity across the country.
The government has begun restoring power and investigating the outage, which began at 7 a.m. local time.
Officials said it began when power was shut off overnight during off-peak hours across the country to conserve fuel, leaving technicians unable to restart the system at the same time later in the day. stay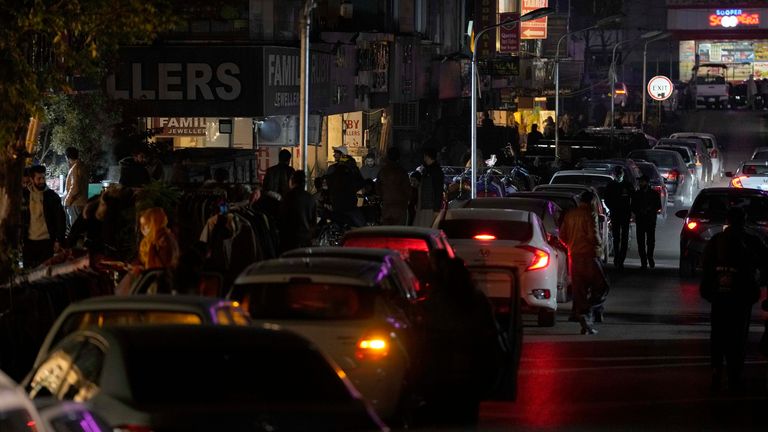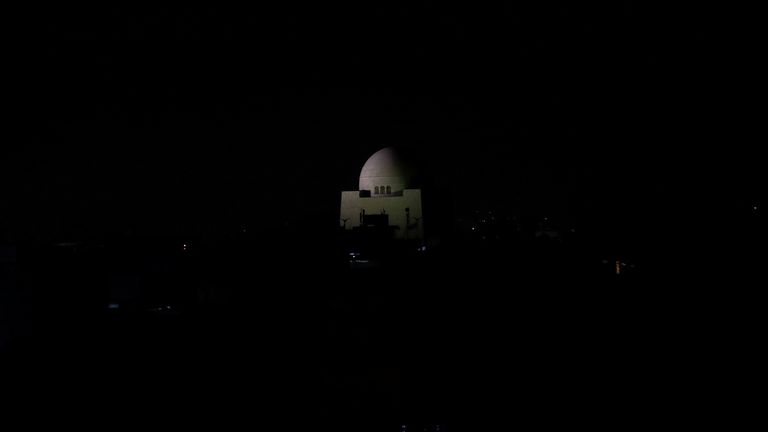 Many major cities and remote towns and villages including the capital Islamabad Pakistan Power was lost for more than 12 hours.
As power outages continued late Monday, authorities sent police to markets across the country to provide security.
Officials later said power was restored in several cities 15 hours after the blackout was reported.
It left millions of people without drinking water, as electric pumps failed to function, and left schools, hospitals, factories and shops without electricity during the harsh winters.
Energy Minister Khurram Dastgir told local reporters that engineers were working to restore power and tried to assure the nation that power would be restored in the next 12 hours.
He said that electricity usage in winter usually goes down overnight, unlike the summer months when Pakistanis turn to air conditioning.
"As a cost-effective measure, we temporarily shut down our power generation system on Sunday night," Mr. Dastgir said.
He said that when the engineers forced the system to shut down the power grid one by one, the stations were hit by "voltage fluctuations…".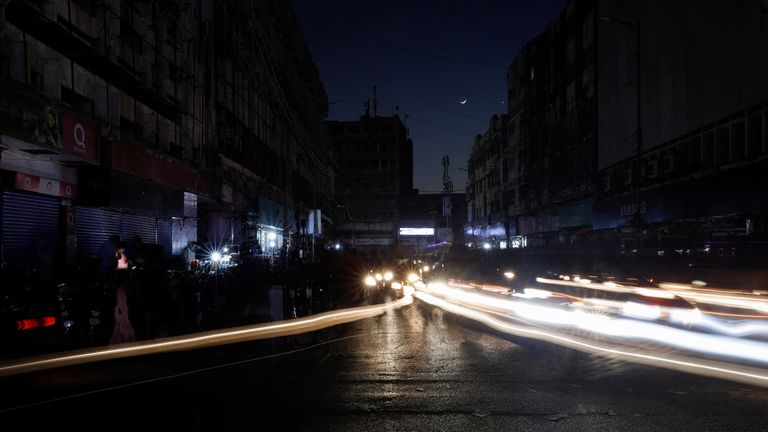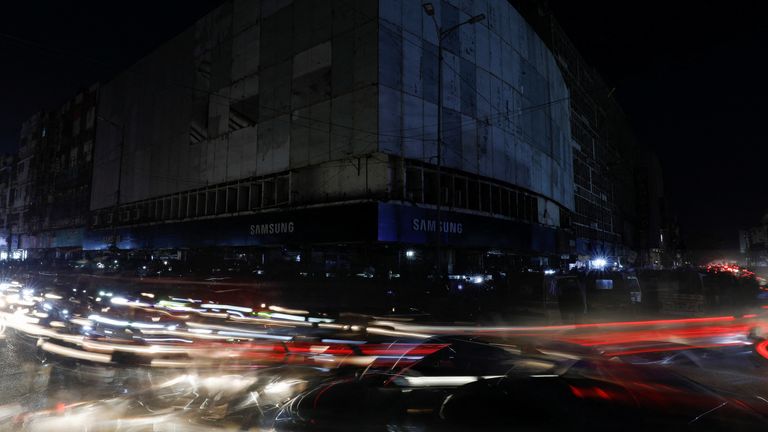 Mr Dastgir insisted the outage was not a major crisis and said backup generators had helped key businesses and institutions such as hospitals, military and government facilities.
"We are hoping that the power supply will be fully restored tonight," he said.
It was the second major power grid failure in three months, with the country's 220 million people experiencing near-daily blackouts.
The aging electricity network is in dire need of an upgrade.
Analysts and officials have blamed Pakistan's power problems on its aging electricity network, which is in dire need of an upgrade the government says it cannot afford.
The International Monetary Fund has bailed out Pakistan five times in the past two decades, but the latest funding has been stalled by disagreements with the government over a review of the program that was supposed to be completed in November.
Although Pakistan has sufficient power capacity to meet its demand, it lacks the resources to operate its own oil and gas-fired plants.

for more News Click here