Environmental activists occupying a German village after a coal mine swallowed them have vowed that police will be ready to fight to evict them.
The village of Luetzerath in western Germany has been gradually abandoned by its original inhabitants, as it is to be demolished to make way for an expansion of the Grüzweiler II lignite mine.
The village stands just a few hundred meters from a vast pit where German utility giant RWE mines lignite coal for burning in nearby power plants.
The village's fate sparks a wider debate over Germany's efforts to wean itself off coal, the most polluting fossil fuel, by 2030. Gas crisis.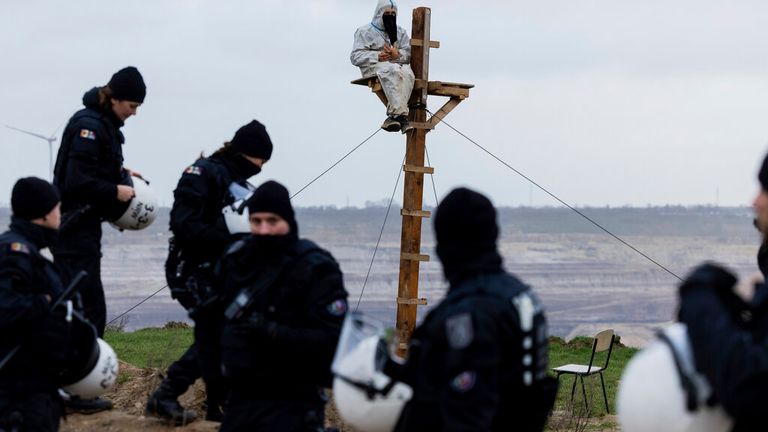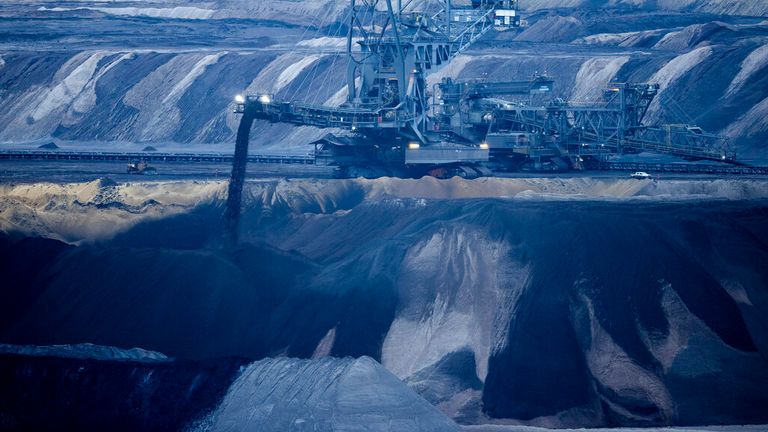 Environmentalists, who warned that coal would release millions of tons of climate-warming carbon dioxide and harmful air pollution, moved into the abandoned homes of former residents two years ago.
The group LuetziBleibt – which translates as Luetzi is Staying – claimed that "about two hundred people" were hunted in the village at the time and more were expected to join over the weekend.
"We want coal to stay in the ground because it threatens the very foundation of human civilization," said Luetzi is Staying spokeswoman Johanna Ankerman.
"Climate disaster is already here, already hitting people hard in the Global South, who didn't cause it. [it]we are calling for a change in our current economic system," he told Sky News by phone from the camp.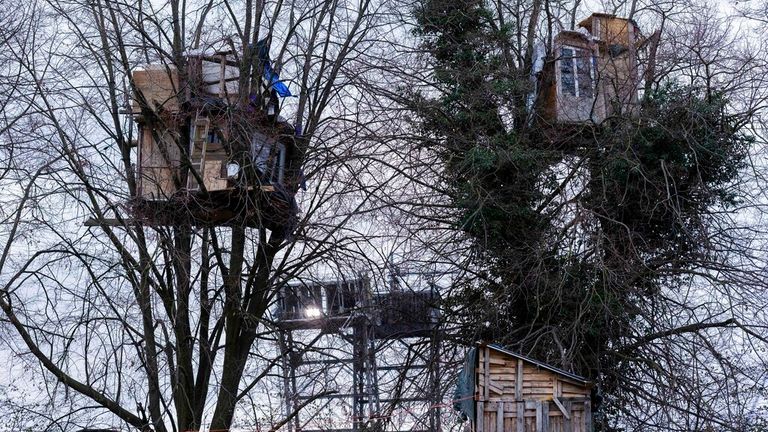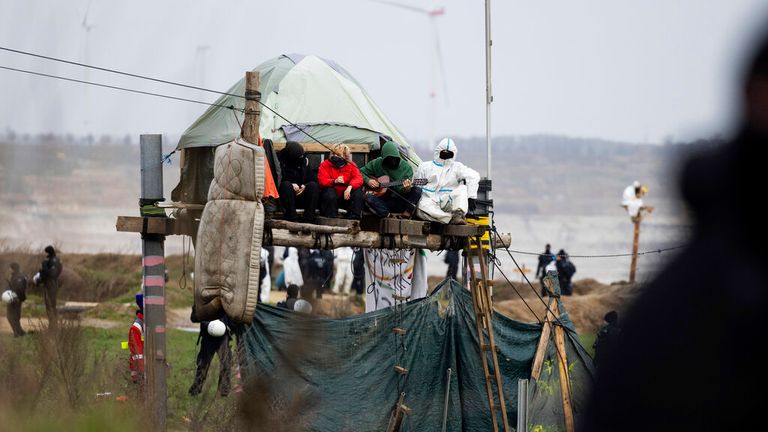 But the Heinsburg County administration has given police permission to evict the squatters from Tuesday, January 10. Activists expect police to begin fencing off the village to prevent more people from joining.
"We're definitely not going to move," Ms. Ankerman vowed.
"We're going to stand in the way of the destruction that's happening here… We're going to defend this village and we're going to defend environmental justice."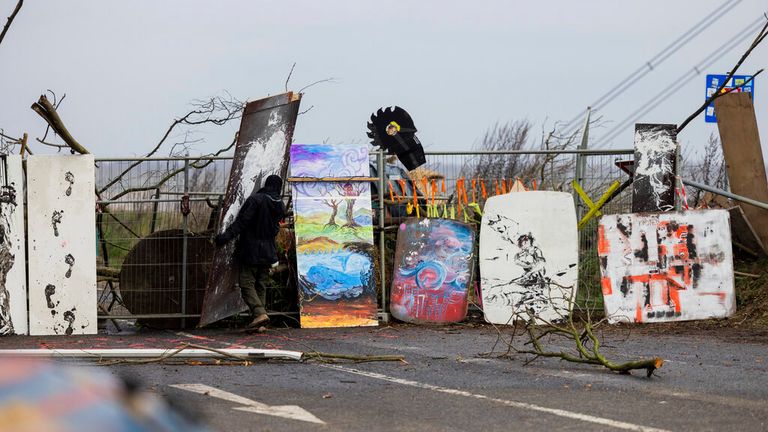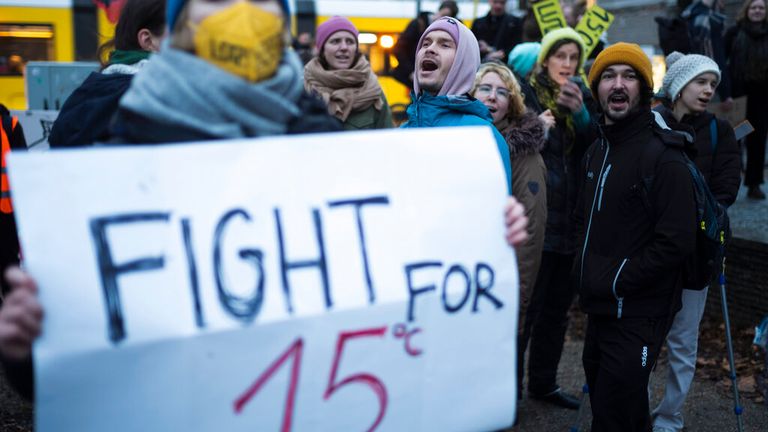 Last summer, the German government said it was forced to phase out excess coal power. A "bitter but necessary" move to fill the void left by President Vladimir Putin's cutoff of Russian gas.
Ministers are exploring how to promote clean energy, with the goal of getting 80 percent of the country's electricity from renewable sources by 2030.
The Ministry of Economic Affairs and Climate Action and the mine operator, RWE, were not immediately available for comment, but said last year that the war in Ukraine had increased the importance of a secure supply of lignite coal for power plants. .
A study by the German Institute for Economic Research (DIW) claimed that even in the absence of Russian gas, the lignite coal beneath Luetzerath was not needed to secure German power supplies.
Protesters believe Germany can find ways to manage without coal.
"It's about making the grid more resilient and building more renewable energy, along with creating potential for energy storage," Ms Ankerman said.
He said that it is not the group's responsibility to come up with an alternative, but to prevent mine expansion to protect people from climate change.
"After all," he added, "climate catastrophe cannot wait for this problem to be solved. And we don't have time to burn more coal… We have to manage multiple crises at once. And It is entirely possible".
The Daily Climate Show Monday to Friday at 3.30pm, and Saturday and Sunday at 3.30 and 7.30pm The Climate Show with Tom Heap.
All on Sky News, on the Sky News website and app, on YouTube and Twitter.
The show investigates how global warming is changing our landscape and sheds light on solutions to the crisis.

for more News Click here