At least five people were killed and 37 others injured when a lorry collided with a bus in a motorway tunnel, leading to a huge fire.
The accident happened in a noisy tunnel near Seoul, the capital of South Korea.
Photos from the scene show a raging fire and huge plumes of black smoke billowing from the tunnel.
The country's National Fire Agency said three of the injured were in critical condition, while 34 others were on foot.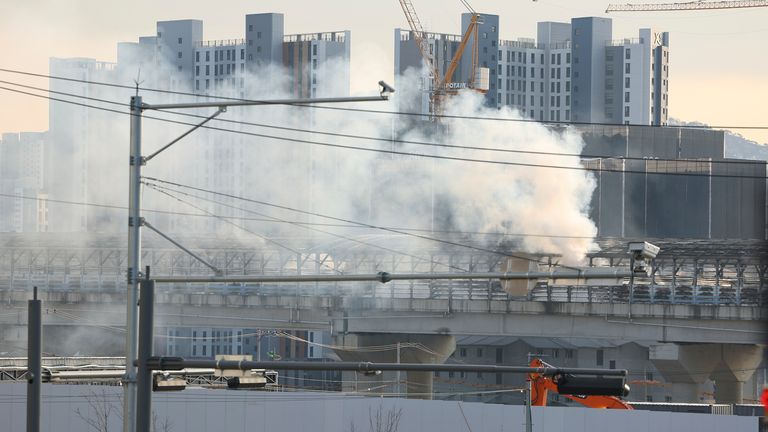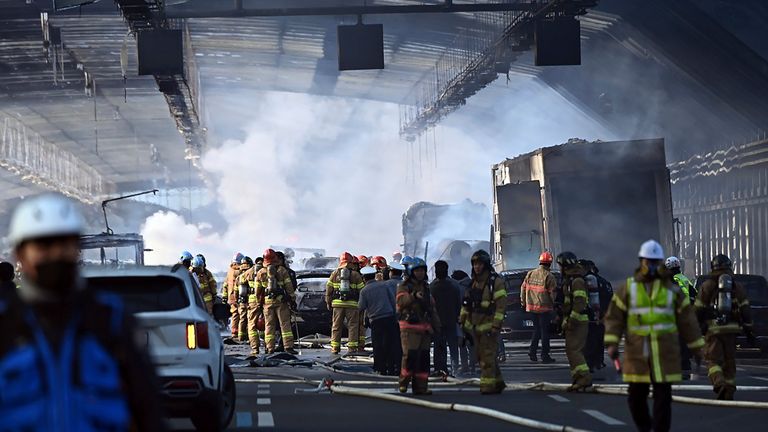 It is not known what caused the accident and authorities have not said what cargo the lorry was carrying.
Officials say they were close to putting out the fire.

for more News Click here