"The revolution is still alive among the people, and people are waiting for a big change in this country."
These are the words of a young man studying in a university. Iranwho shared her diary entries with Sky News.
Muhammad has seen first-hand how authorities have cracked down on protests at universities and how students have adapted to continue their activism. His name has been changed to protect his identity.
When protests erupt against a country's oppressive government, students are often the heartbeat of the resistance.
The mass unrest that followed. Mehsa Amini's death in police custody According to an HRANA news agency worker, this is no different, and more than 700 students have been arrested. At least four people have been hanged in connection with the protests.
Diary Entry One – University Protest
"I want to talk about the day they executed. Majdar Reza Rehanward.
"I was completely shocked. I was really, really sad and very angry. I wanted to do something.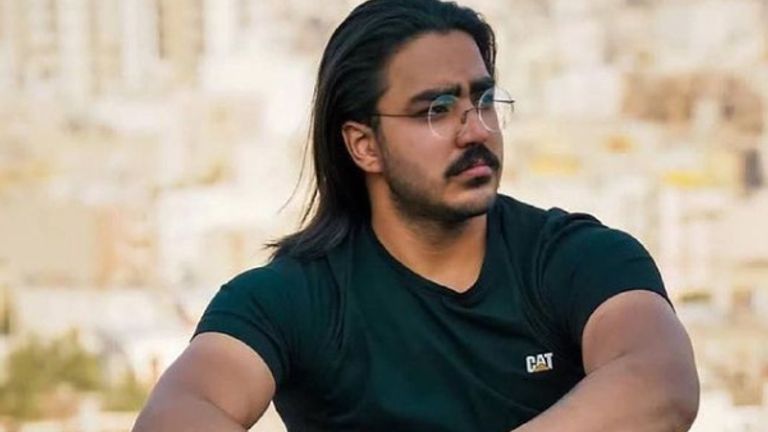 "I went to university, I was looking forward to the students coming out and chanting.
"But we don't have these kinds of protests because of the high level of repression and bad behavior towards students but the situation has changed.
"Turned to writing slogans on the walls. In one of the campuses they stage an artistic protest, they hang ropes from the ceiling to criticize the government's execution of these two boys.
"But though the form has changed now, the revolution is still alive among the people, and people are waiting for a big change in this country.
"The resistance groups are very active right now, many of them have been arrested and they try to keep the fire of the revolution going.
"People who are really against the government, their lives are not normal, how can we live a normal life?
"Every step we take, every morsel of food we eat, every minute we work, every minute we spend reading and reading, we think about those who are in prison.
"We are thinking of people who are hanged or killed on the streets.
"What we want from the world is if you can't do anything good for us, please don't help this government.
"You know it is our job to overthrow them. Stop talking and negotiating with them. This is a government that will fire back at you if you continue to work with them.
"We need the whole world to isolate this regime."
Britain imposed sanctions on Iran after the execution of a British citizen of Iranian origin on charges of espionage.

Diary entry two – Escape to people's homes
"I'm going to talk about one of the experiences I had in Iran during the last three months during the revolution.
"We were on the street, we were protesting and shouting slogans.
"Suddenly we were attacked by special police forces and plainclothes agents, and we had to flee.
"We tried to find a way out.
"I saw that some people would open the doors of their houses to save us and we went into one of them.
"I heard that in some houses they saved some people. They also treated them because they were shot and used first aid kits to take care of the injured.
"It was very brave of them because if the government finds out, they will arrest them too. Among those arrested are some people who have helped people on the streets."
Diary entry three – 'She slapped him in the face and ran away'
"I also saw many girls, especially girls, who were brave enough to stand up to people with guns.
"In one case, a girl even slapped the face of one of the plainclothes agents who had grabbed a boy and was forcing his foot on his back.
"She slapped him in the face and ran away. The good thing was that people tried to help her."
Diary Entry Four – Protests in Tehran
"I spoke to a friend of mine, she is a brave girl.
"She has a friend who was arrested when she wanted to join the protestors in Tehran.
"When she got out of her car to join the protestors, some people suddenly pushed her into a van. Unfortunately, she was assaulted.
"After a few days he was released, I think he is in the same neighborhood.
"She was in a bad place but I think she's got her energy back and she's even braver now."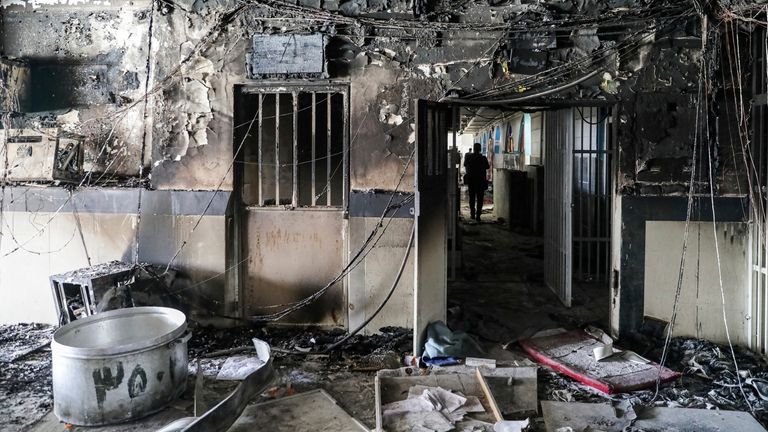 Diary Entry Five – Avon Prison
"I also remember the night Avon Prison was set on fire. It was a very, very bad night.
"Many people in Tehran took to the streets and tried to go to jail.
"We just got into cars and tried to go there, but unfortunately they closed the roads to prevent people from going there.
"It was just a war zone, they shot some people with tear gas."

for more News Click here