Tony Blair wanted Vladimir Putin to have a seat at the international "top table" during his prime ministership, according to newly released government files.
gave Labor PM From 1997 to 2007, the Russian president was believed to be a "Russian patriot" at heart and it was important to encourage him to adopt Western values, according to documents released to the National Archives.
However, officials expressed fears that they represented a return to Cold War attitudes and questioned whether they could be trusted.
In 2001, about a year after the KGB lieutenant officer Mr. Putin After becoming president, an internal No. 10 briefing note titled "Putin's Rise" raised concerns, including a resurgence in Russian espionage activities.
"Despite Putin's warm rhetoric about closer ties between Russia and Britain, Russian intelligence efforts against British targets remain at a high level," it said.
"The Russian intelligence presence in the UK is at Cold War levels, and they continue to seek to deploy active and hostile operatives to work against British interests around the world."
The document lists assurances Mr Putin made to Mr Blair during meetings at international summits, which turned out to be false.
These included support for a tough Western stance in dealing with Iraqi dictator Saddam Hussein and a pledge that Moscow would cut off supplies to Iran's nuclear program.
The papers said Mr Putin had thanked Mr Blair after the sinking of the Russian submarine Kursk, which killed 118 crew members, but Russian officials blocked the offer by spreading false rumors that it was Sunk due to a collision with a British submarine.
In a memoir that is now very relevant, given Russia invades UkraineMr Putin also told Mr Blair he did not want to be seen as "anti-NATO", but his defense minister then warned that further NATO expansion would be "a huge political mistake" for which Moscow would have to "take appropriate measures". "It will need to be done.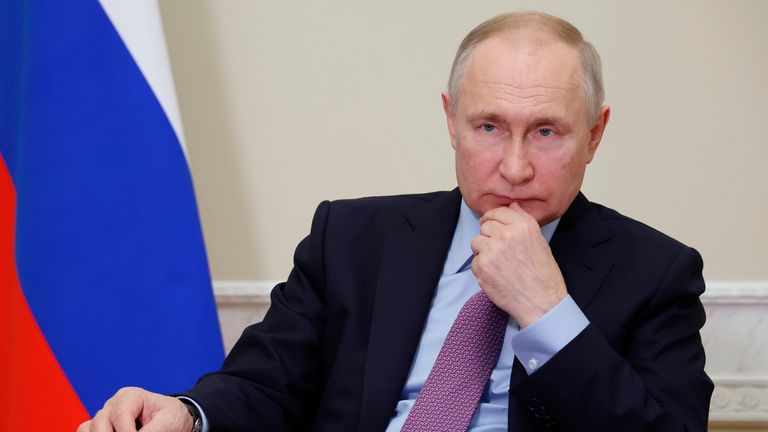 The note is part of a series of briefing notes for John Sawers, Mr Blair's foreign policy adviser, who is meeting senior officials in the new George Bush administration ahead of the prime minister's first meeting with the new US president.
Mr Blair compared Mr Putin to France's wartime president Charles de Gaulle during talks with then-Vice President Dick Cheney at Camp David.
"The Prime Minister described him as a Russian patriot, he is well aware that Russia has lost its prestige in the world. It would be misleading to describe him as a Russian de Gaulle, but he The thought was the same."
"He (Mr. Blair) understood that Putin's approval rating in America was low. But he thought it was better to put Putin at the top table and get Putin to approach Western attitudes as well as the Western economic model. Be encouraged."
And despite tensions with the Russian president, the files show how diplomacy was ruled, with a No 10 official informing Mr Blair on a visit to Moscow in 2001 that he would give the president silverware for his birthday. is to give away a set of newly issued No. 10 cufflinks.
Mandela intervention 'not helpful'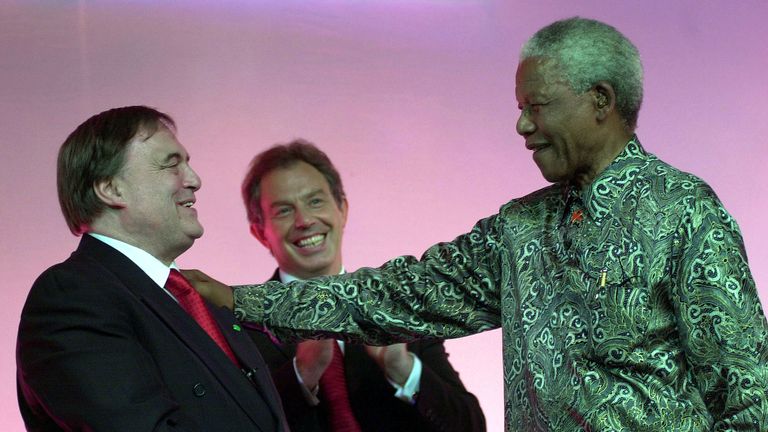 The files also reveal tensions between Mr Blair and Nelson Mandela, as well as his cabinet, particularly his chancellor Gordon Brown.
In the files, No 10 officials feared former South African president Mr Mandela's efforts to act as a mediator between Libyan leader Colonel Muammar Gaddafi over the Lockerbie bombing were "unlikely to be helpful".
Mr Mandela, as president, helped broker the deal that eventually led to two Libyan intelligence agents being tried in a Scottish court for the bombing of Pan Am Flight 103 over the Scottish village of Lockerbie, which 270 people died.
But when his presidency ended and one suspect was convicted in 2001, Mr Mandela tried to intervene as Gaddafi pushed for the lifting of international sanctions on Libya.
Anna Wechsberg at No 10 Private Office noted: "Mandela clearly sees himself playing the role of mediator between the Prime Minister and Gaddafi. This is unlikely to be helpful."
Away Day 'Very Scary'
On friction with Mr Blair's cabinet, the notes show that none of the senior ministers enjoyed the annual "away day" held at the PM's country home of chequers.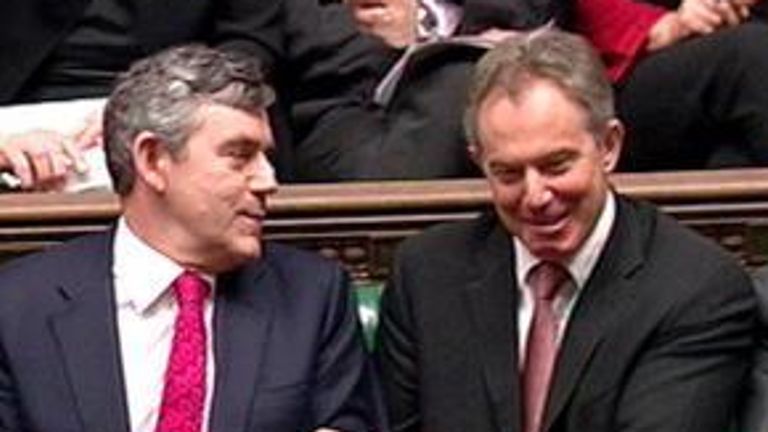 David Miliband, a special adviser to No 10 at the time, complained that no company would run them in such a haphazard manner.
"The tradition of a TB/GB (Tony Blair/Gordon Brown) introduction and then a disjointed comment from each cabinet member is quite appalling – and not very helpful," he said in a memo. said in the memo.
The files show Mr Blair's chief of staff suggested Mr Brown led a 1998 meeting on the economy, writing: "You said you didn't like it, but I don't think you did." How can you avoid it?"
Mr Blair replied: "No, we should start with a normal political debate which I will lead, then the economy in the afternoon."

for more News Click here