The world's oldest person, French nun Sister Andre died at the age of 118.
His retirement home confirmed the news on Tuesday, according to Reuters.
Born Lucille Randon in 1904, a decade before the start of World War I, she took the name Sister Andre when she joined a Catholic charity order in 1944, a year before the end of World War II.
She survived two global health crises – the Spanish flu in 1918 and, in the past few years, COVID-19.
Sister Andre, celebrating her 117th birthday in February 2021 after failing health, said death did not bother her.
"No, I wasn't afraid because I wasn't afraid of dying," she commented.
This birthday was celebrated with cake and prayer. "It made me so, so, so happy," she said.
"I met all the people I loved and thank God for giving me. I thank God."
According to the Gerontology Research Group's World Supercentenarian Ranking List, she was the oldest living person in the world.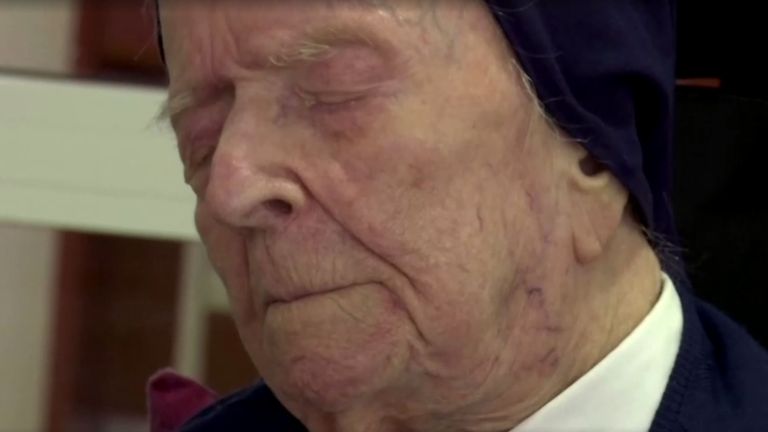 for more News Click here